Discover more from Startup Pirate by Alex Alexakis
Join 5,000+ readers to explore what matters in tech and startups. Made in Greece.
Over 5,000 subscribers
Hunting Greek Unicorns #9
Optimising your designs with AI, bootstrapped journey to $1M ARR, a potential unicorn, fundraising news, jobs and more
I hope this email finds you well. Welcome to Hunting Greek Unicorns #9. I'm a startup guy based out of Greece, and every two weeks I will share news, jobs and more from the Greek startup ecosystem, and not only.
If you find this newsletter interesting, consider sharing with your friends or subscribing if you haven't already.
---
🎙️
Optimising your designs with AI: A fireside chat with Costas Alexoglou
This week, I'm really glad to chat with Costas Alexoglou, co-founder and CEO of VisualEyes, a tool that combines leading neuroscience research with AI to accurately predict how people will react to your digital designs. The platform simulates user testing behaviour based on historical data and pinpoints potential usability issues, used by teams at Airbnb, Microsoft and Spotify. We discussed about:
his journey so far and what led him to VisualEyes.

disrupting the product design process through AI.

what the future holds for the space and VisualEyes.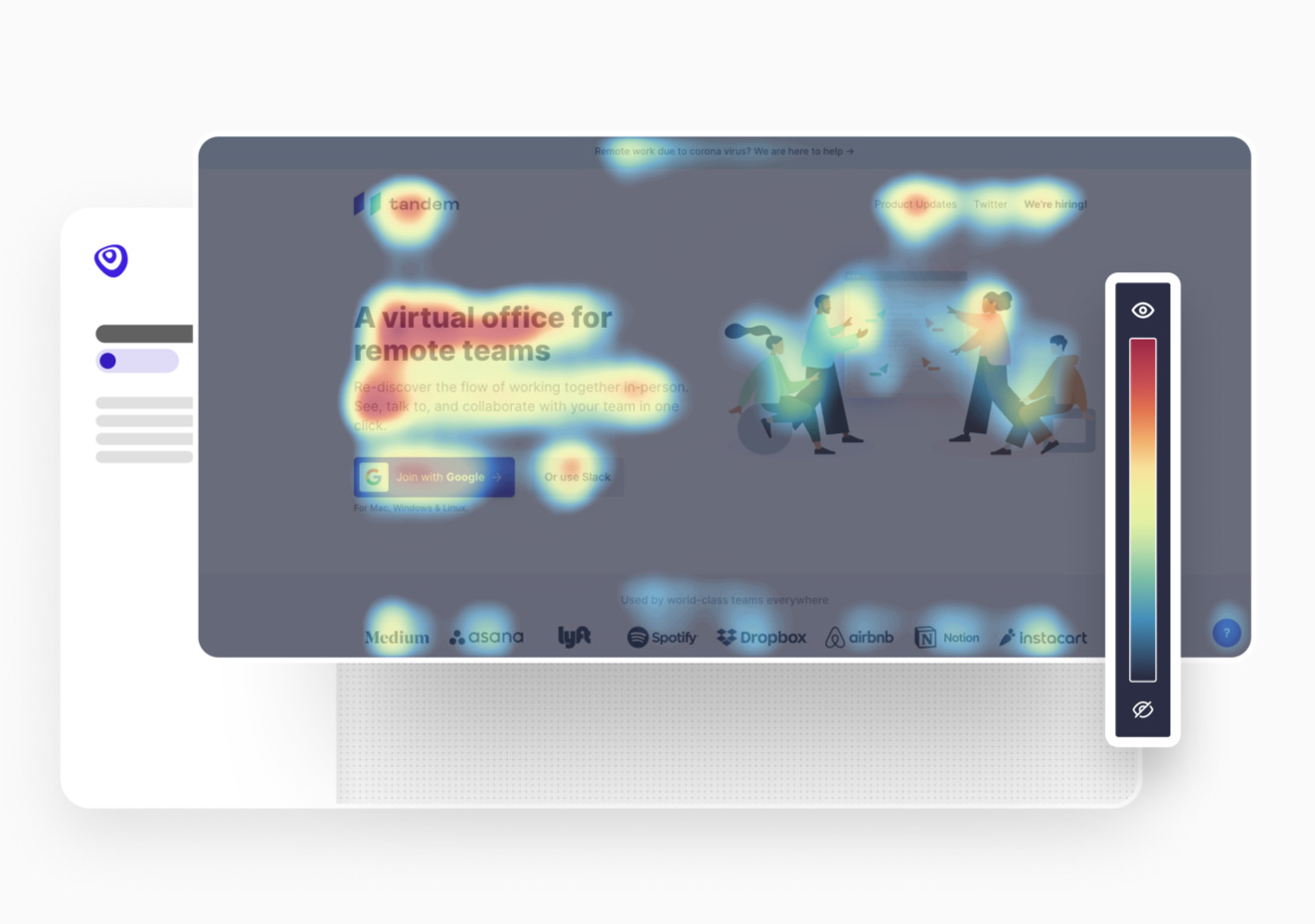 How did you start your entrepreneurial journey?
It all started back in 2017 during my internship in UX Design at the IT Centre of Aristotle University of Thessaloniki. I got really interested in eye-tracking (the process of measuring either the point of gaze or the motion of an eye relative to the head) as a means to perform UX research and realised there was a gap in the market, since there was no ready-made software available that would not require the use of special hardware. So in 2018, along with a team of three co-founders, I created Loceye that started as a webcam-based eye-tracking platform. Our goal was to help researchers and designers validate their design ideas with eye-tracking without substantial upfront costs and hardware limitations. Anyone could participate in a study from anywhere in the world just with a computer camera; no need to be in the same place with special hardware equipment.
How did VisualEyes come in the picture?
After one year of operating Loceye, we understood our product could not scale in terms of users and revenues. Eye-tracking is a big consulting industry with long sales cycles and no recurring needs; a startup's nightmare! After hundreds of interviews with users, clients and leads, we noticed that while five years ago a mid-size company would have one or two at most designers in-house, now every team needs a designer. Clearly, design was becoming (and still growing extremely fast) an integral function for every product team. We predicted correctly that we could grow rapidly and get some first traction by targeting designers. Moreover, while there was an experimentation mindset in most teams, eye-tracking was extremely slow for them. No product team has time to wait two days to validate designs until they iterate again. 
So we got creative! We had the data from Loceye and the required skill set, hence we decided to provide pre-launch design analytics to designers. We envisioned a feedback-driven design process, where designers or people who design in general (everyone can be a designer today with tools such as Canva) would get insights about their creatives (e.g. what users look in prototypes and how clear and aesthetically pleasing they are) based on historical data without the need to actually show them to users. Fast forward some months later, VisualEyes was born.
Who are the main users of VisualEyes? What are the workflows the platform enables?
The product is used by people who design, marketing teams and people who evaluate designs such as researchers. There are several use cases, but let me dive deeper into three of them:
Optimising designs as a UI/UX designer. We provide plugins for the three main design tools: Sketch, Figma and Adobe XD, as we wanted to enable designers to have data inside their design tool without switching tabs or exporting designs, thereby maintaining their flow state.

Pre-launch testing. Imagine you have two advertising banners to test. Provided the conversion rate of your previous campaigns was 20% and you want to run an A/B test with Minimum Detectable Effect of 10%, you would require approximately 5600 pairs of eyes for a big enough sample. Instead, we offer a solution where designers and marketers can pre-test designs on the fly and launch more efficient campaigns from day 1, all based on historical data. Essentially, we predict user behaviour on interfaces through machine learning; a commonly used statistical technique called Predictive Design. Its benefits for teams are time, money and most importantly cultivating an experimental mindset that can help companies innovate and see their revenues increase significantly.

Last one is reporting. After analysing our data, we noticed a usage spike every Thursday. Digging in a bit more and talking to users, we realised that designers in companies with in-house design teams (e.g. Monday.com, Microsoft, etc) were using our service to extract data to add to their weekly reporting sessions with their teams. So this is also becoming an important part of our platform.
What do you see as the future of AI-driven product design? What the future holds for your product?
As TechCrunch wrote a few months ago, the design industry is the next entrepreneurial gold rush. Companies like Canva and Figma have above $1B valuations and I can see them both making an IPO. Design is an integral component of every company today. Like words, design can help us communicate ideas and sets the tone with the people we communicate. Predictive technologies exist for words e.g. Grammarly and Persado. They help people write better, avoid silly mistakes and train them through constant feedback. This is how I envision VisualEyes for the future, a technology to help creators design beautiful, accessible and efficient user interfaces through continuous feedback.
Who else is behind VisualEyes?
We are a team of four co-founders (Jim Raptis, Konstantinos Xanthopoulos, Nikolaos Paschos and myself), all electrical engineers from Thessaloniki. We have also raised a €300K funding round from Velocity Partners.
If you want to learn more about VisualEyes, check out their website or get in touch with Costas on Twitter or LinkedIn.
---
🦄 Startup Jobs
Greek startups are hiring! Here are some of the latest job opportunities:
Blueground - Senior Accounting Associate (Athens) - Apply here
Convert Group - Operations Director (Athens) - Apply here
DeepSea Technologies - Product UI/UX Designer (Athens) - Apply here
eFood - Product Owner (Athens) - Apply here
Fieldscale - Software Engineer, Senior Frontend (Thessaloniki) - Apply here
InstaShop - Data Scientist (Thessaloniki) - Apply here
LearnWorlds - Senior Full Stack Engineer (Chania/Athens/Remote) - Apply here
Netdata - Product (UX/UI) Designer (Remote) - Apply here
Pollfish - Full Stack Engineer (Remote) - Apply here
Sentio Solutions - Back End Software Engineer (Athens) - Apply here
Spitogatos - Software Engineer in Test (Athens) - Apply here
Workable - iOS Engineer (Remote) - Apply here
---
🗞️
News
After three years of investing over €10M in 23 startups, Uni.Fund is raising a new fund to further support Greek startups. Story here.
Workable highlighted as a potential unicorn along with other notable companies in a report for the CEE region by startup data platform, Dealroom.
Triparound, a travel tech startup empowering travel professionals in their day to day business operations, raised €800K getting to a total €2M funding to date.
COVID transformed certain industries and the effects are here to stay. Online grocery sector is growing significantly in Greece even post lockdown. New report by Convert Group indicates that: H1 2020 vs H1 2019: +150% and June 2020 vs June 2019: +170%.
Volograms, a startup based in Dublin co-founded by Konstantinos Amplianitis, a Greek academic-turned-entrepreneur, has secured an additional €1.5M in funding, achieving a total capital investment of €2.35M to date for its new technology for AR/VR media.
VentureFriends, invested in the Series A round of Berlin and Vienna-based logistics startup Byrd. The company was founded in 2016 and has raised over €9M from angels and VCs.
Call for submissions to Athens Digital Lab are now open with emphasis on IoT ideas that could transform the city of Athens until the 13th of September.
TechCamp Thessaloniki: Empowering Women Entrepreneurs, a three-day program to support female-led startups is organised on September 6-8 from U.S. Mission to Greece and Found.ation.
---
💭 Reading or listening
A bootstrapped journey from 0 to $1M ARR by Geekbot with CEO Nikos Papanotas describing lessons learnt along the way (that was the team's 4th startup!).
Odysseas Lamtzidis, ex-Product at Balena, wrote some interesting thoughts regarding the transition from Greek university into the startup world, why join a startup, what to expect and more.
Founder stories by Tekmon, Nanoplasmas and CollegeLink with the teams talking about their journeys so far acquiring big clients, pivoting and hiring (Link1, Link2, Link3).
A post by Victor Trokoudes, co-founder & CEO at Plum, on what the next few months hold for Plum after the $10M funding round, and becoming a super app that intelligently ties people's financial lives together.
An interview with Jon Vlachogiannis, co-founder & CEO at LA-based AgentRisk, talking about his entrepreneurial journey from founding Bugsense in Athens and getting acquired by Splunk to starting AgentRisk, transforming personal wealth management with AI, and how COVID affected the business.
An article describing the AI-based project (named Eva) that helps Greek government make decisions about who to test for COVID-19, combining real-time testing data with information from tourists to build a risk profile.
When should you hire a senior person to head up finance in your startup? Matt Turck, VC at FirstMark, wrote some thoughts on making the counter-intuitive hire of a VP Finance early on.
Balaji Srinivasan, investor & ex-CTO at Coinbase, on telling story arcs with technological progress at the centre here.
A 2 hrs podcast with Jason Calacanis, investor in companies such as Uber, Robinhood, Calm, etc and Anthony Pompliano, co-founder at Morgan Creek Digital, discussing about startup fundraising, building before seeking funds, competing with big tech, bitcoin and more.
---
I'd love to get your thoughts and feedback on Twitter or Facebook.
Stay safe and sane,
Greek Startup Pirate 👋