Discover more from Startup Pirate by Alex Alexakis
Join 5,000+ readers to explore what matters in tech and startups. Made in Greece.
Over 5,000 subscribers
Hunting Greek Unicorns #7
The rise of no-code, 273 jobs, Ferryhopper funding, startup nostalgia and more
I hope this email finds you in good health. Welcome to Hunting Greek Unicorns #7. I'm a startup guy based out of Greece, and every two weeks I will share news, jobs and more from the Greek startup ecosystem, and not only.
If you find this newsletter interesting, consider sharing with your friends or subscribing if you haven't already.
---
🎙️
The rise of no-code; Unleashing creativity on the internet
This week, it's time for another fireside chat with promising early-stage startups. Really excited to have Kostas Antonopoulos, founder of Kodika, a tool to build iOS apps without requiring code skills. The demand for such tools is huge, so I wanted to learn more about it from the inside. We discussed about:
Why there is such a hype around the space lately.

Democratising software development and online business creation.

What the future holds for no-code and Kodika.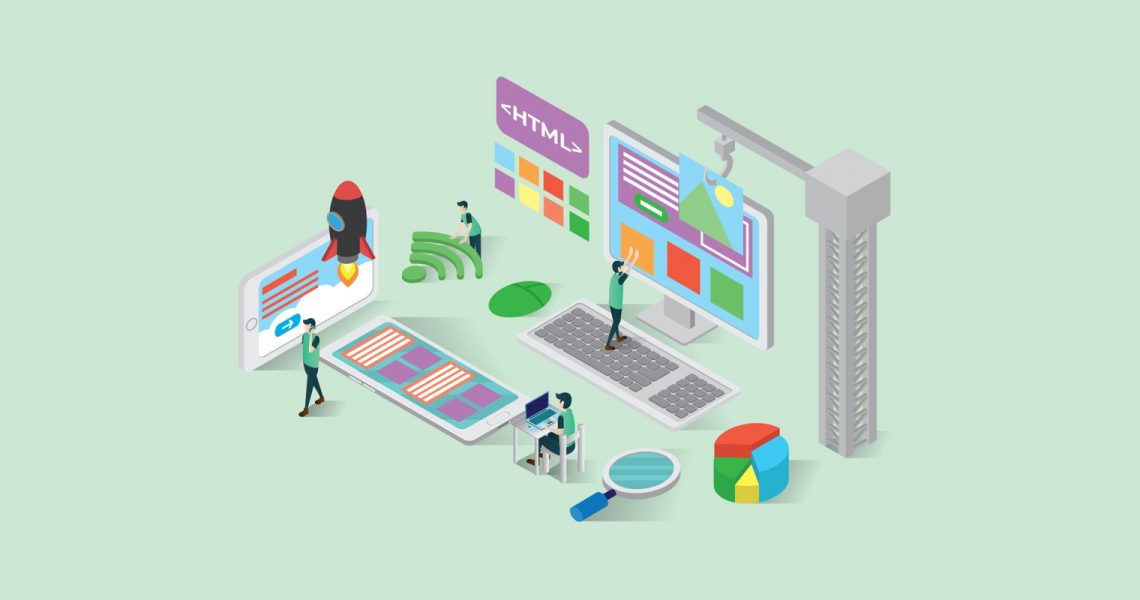 What is your story before Kodika?
I have been programming since my teen years, mostly working on robots and websites. In 2010, I started developing iOS apps; that was back in the iOS 3 era! I was working as a freelancer particularly with UK and US companies, building from minimum viable products for startups to apps for big corporates. I was fascinated by the startup world and the challenges you need to overcome when dealing with new tech, so I was always on the lookout to join small teams building innovative products. That led me to join two startups as the lead engineer before starting Kodika.
How did you come up with the idea back in 2017, long before no-code became a buzzword?
I think it was a combination of things. I had developed more than 100 apps, therefore experiencing the surging demand for mobile apps first-hand. Also, I got inspired by how WordPress and similar solutions transformed the web by enabling more people to create websites fast and easy. Hence, I felt the need for powerful no-code app builders would soon emerge. App builders back in 2017 were mostly customizable templates; a solution that was not satisfying the needs for many customers, as they wanted to create a unique product, an innovative idea or business. And so Kodika comes into the picture!
Who's the main user of Kodika? What are the workflows the platform enables and how much coding knowledge is required?
Target users are the following:
No-Coders, people with innovative ideas but no coding skills that can hack/connect different tools together to create a product.

Designers that want to showcase their design skills by launching an app, but without writing code.

Developers with no expertise in a native mobile language or those that want to create apps really fast and easy without giving up the performance and capabilities of a native app.
Kodika apps usually consume data from a server through either a JSON REST API or our upcoming feature "Kodika Server". Users can connect their server, use native functionality such as camera or in-app purchases, and even write their own unique logic using our code blocks. They do not need to actually write code in any language, however they require some basic tech understanding, especially in cases where the end product is really complex. Also, we have created a Knowledge Base and tutorials on our YouTube channel to take users step-by-step through the creation of an app and provide explanations of basic concepts. 
Do you see no-code democratising online business creation? Giving a platform to people to help them build their own businesses?
No-code platforms have already made the creation of prototypes and MVPs accessible to non-tech audience, helping them reach product-market fit faster and iterate during the initial stages. With Kodika, we aim to take this one step further and turn prototypes into actual products that make revenue.
One interesting story is from Covve, an AI-powered contacts manager, where the team used our tool to build a side project (Business Card Scanner) in a week in order to experiment fast and test the waters. Finally, this ended up being profitable, with low upfront risk due to the minimum time their tech team spent on it. Another compelling case is Haptic Sense, which I built in a matter of hours, just to demonstrate Haptic Touch iOS technology to our designer. We launched this on the AppStore as a paid app and it generates revenues now. We expect to have more of these stories soon, as we see a lot of interesting products currently being developed through the platform.
What do you see as the future of no-code & Kodika? Where do software engineers fit in this future?
I believe no-code will be everywhere in the next few years. Wordpress and other CMSs have already taken over the web and mobile apps are coming up next. We want to make Kodika the tool that will empower people to build their apps for iOS and Android, fast and with ease. 
The need for software engineers will never cease to exist, either for complicated products for which no-code cannot be of use, or to develop plugins for no-code platforms and maintain them. For instance, Wordpress created lots of new jobs and specialists around its ecosystem. In addition, another use case for software engineers will be using such tools for technologies they do not have expertise on.
Who else is behind Kodika?
We have formed a really talented team with one more iOS developer and a UX/UI designer. The team is also surrounded by dedicated supporters and advisors and most importantly Invelopment Partners, a group of entrepreneurs and investors, that led our seed funding round in May 2019 and are next to us every step of the way.
If you want to learn more about Kodika, check out their website or get in touch with Kostas on Twitter or at team@kodika.io.
---
🦄 273 jobs from 78 startups
Greek startups are hiring! I updated the startup jobs list for July, with 273 jobs from 78 startups. Jobs are based in Athens, Thessaloniki, Heraklion, Volos, Chania, Patras, Ioannina and 12% of them are remote. This was updated on the 4th of July.
👉 You can find the detailed list with 273 jobs here
---
🗞️ News
Ferryhopper, a ferry tickets search & booking engine, raised €2.6M Series A funding round from LAUNCHub Ventures, Metavallon, easyGroup, and other private investors. Press release here.
This year's "Ιnnovation & Technology Competition" by NBG Business Seeds had 328 participating teams. The top four startups were: Kodika (no-code), ΚΥΤΙΟΝ (Agtech), Trimsignal (semiconductors), and RecyTrust (cleantech).
ResQ Biotech, a Patras based spin-off from National Hellenic Research Foundation, developing genetically engineered drugs to treat protein-misfolding diseases, was mentioned by Nature as one of the 44 most exciting companies to emerge from academic labs the past 3 years.
A brief presentation of Dr.Iv, the Greek team from AUEB that won the Digital Innovation Award in a European student startup competition.
Geekbot launched Well Being Presets, an anonymous happiness pulse for teams around well-being and coping with WFH.
RT-Safe has made it to the Semi-finals of EIT Health Catapult, a startup competition for European healthcare startups, along with other 41 companies.
---
💭 Reading or listening
Ready to feel nostalgic? See a tweet with the websites of Workable, Taxibeat, Skroutz, Incrediblue, Bugsense, eFood and more startups early on on their journey.
Dimitris Kalavros, General Partner at VelocityPartners, sharing his thoughts on the current challenges of the events industry and what the future might hold for the space.
Korina Loumidi, Principal UX Researcher at Workable, wrote a post on the UX analysis the team followed as part of a feature redesign at Workable.
Pollfish highlighted in a press release by browser maker Opera as the tool used to study users' interests before adding built-in Twitter in the sidebar.
Startup Genome published a list for 2020 with the top startup ecosystems globally. Top 5 are Silicon Valley, NYC, London, Beijing, Boston, while top emerging ones are Mumbai, Jakarta, Zurich. Europe is the leading continent for emerging ecosystems.
The team behind Stay SaaSy, a blog on scaling product & engineering teams, wrote about the anti-pattern of too many managers in companies and committing to the individual contributor track as a viable career option.
An interesting review by Ranjar Roy, ex-trader and ex-business manager at Financial Times, regarding the all-stock deal between Uber and Postmates.
Fred Wilson, Partner at Union Square Ventures, published a post on the slow and steady approach to building a business compared to "run right away" that many founders follow.
Crawl, walk, run is more resilient. It allows for mistakes that aren't fatal. It takes a bit longer to get to the finish line this way, but the probability of success is way higher with crawl, walk, run.
---
I'd love to get your thoughts and feedback on Twitter or Facebook.
If you want to have a look at the previous issues, here are the top visited ones:
📈 Startups in growing industries post COVID outbreak
⚕️Startups accelerating the disruption of healthcare
💰 Greek VCs on fundraising, investing & supporting portfolio companies in the COVID era
Stay safe and sane,
Greek Startup Pirate 👋