Discover more from Startup Pirate by Alex Alexakis
Join 5,000+ readers to explore what matters in tech and startups. Made in Greece.
Over 5,000 subscribers
Hunting Greek Unicorns #13
Unmasking Startup Pirate, lessons learnt building a $1M ARR bootstrapped company, funding rounds, jobs and more
I hope this email finds you well. Welcome to Hunting Greek Unicorns #13. I'm a startup guy based out of Greece, and every two weeks I will share news, jobs and more from the Greek startup ecosystem, and not only.
If you find this newsletter interesting, consider sharing with your friends or subscribing if you haven't already.
---
🥁 Unmasking Greek Startup Pirate
Starting with some personal news this week. After more than 7 months running this account behind a pirate avatar, it's about time I pulled the curtains off.
I'm Alex Alexakis and I'm the Greek Startup Pirate. I started building tech products back in university with my flatmates in London, launching a mobile gaming app and a platform for ML engineers among others. For about 6 years, I worked as a Product Manager for two of the highest-growth startups coming out of Greece (first Workable and then Blueground), joining their product teams early on. My passion for product, growth, community-building and startups led me to start Greek Startup Pirate, as I felt that Greek startups and the people behind them deserved a greater audience.
I couldn't be more excited that this won't be just a hobby for me moving forward. I'm now joining George and Panos and the rest of the team at Marathon Venture Capital on their journey to help Greek founders build world-class technology companies. This will further amplify my work on Greek Startup Pirate, covering the local startup ecosystem and spreading the word out for Greek startups. The space is heating up and I'm absolutely thrilled to add more skin in the game.
More interesting things are coming up soon for Greek Startup Pirate! Stay tuned ✌️
---
🎙️ Lessons learnt building a $1M ARR bootstrapped company, the future of work and bootstrapped vs VC-funded: A fireside chat with Nick Papanotas
Super excited to chat with Nick Papanotas, founder & CEO of Geekbot, a startup with many impressive achievements and a long bootstrapped journey. The team started working together in 2009, when they launched a "side project" company called Venture Geeks, experimenting with different products in different spaces from social media to email. Working in a distributed and asynchronous way for years, long before it was cool, they launched Geekbot, an asynchronous standup bot in 2016. They are now making more than $1M in annual revenues with an impressive list of customers such as Shopify, Asana, Github and more. All of these without external funding. We discussed with Nick about:
Lessons learnt throughout these years building bootstrapped products.

The future of remote collaboration and work.

Raising VC money versus going bootstrapped.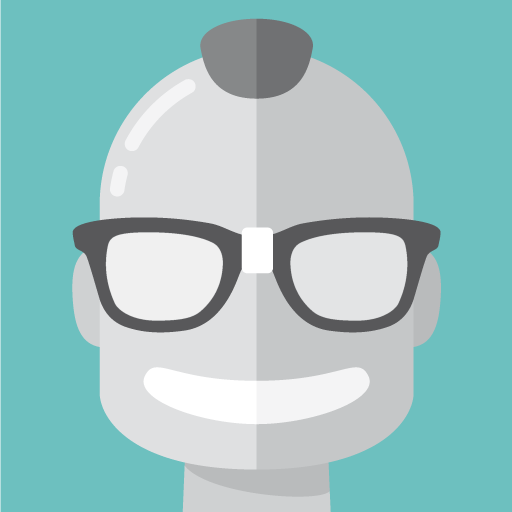 If you could pick three lessons learnt throughout all these years from launching a venture studio and experimenting with different products to running a $1M ARR bootstrapped company, what would these be?
The first and most crucial is the importance of the team. I've learned this the hard way when our first venture, Social Whale, failed. That was a very tough time for us. We had invested almost everything we owned into that business (including my only house) and worked countless hours for a project that finally ended. I could not clearly see it at the time, but being in a team of people that can actually survive and grow through tough times is extremely valuable and maybe one of the main reasons why we run a profitable business at the moment. I want to emphasise that because going through tough times is very normal in a startup environment and I don't think a team without trust and loyalty can survive.
Moreover, timing is vital when starting a business. We've done many projects in the past that lacked good timing and no matter how hard we worked they never took off. Geekbot was - at the time - a simple product, just at the right time. Remote work was starting to take off, Slack bots were the new cool thing and our idea was a great use case for both. We were able to land Fortune 100 customers with our minimum viable - and often buggy - product. That led to significant growth of the team and the business.
Last but not least, we learnt a ton about being customer-centric. We are really obsessed about having satisfied customers and want to hear what they have to say at any instance. However, we are careful not to blindly follow their product requests, we rather do our best to understand and solve their problems (fun fact: Only once did we implement a customer request exactly as it was requested and it was the only feature we removed from the product later on). To conclude, customers are aware of their struggles, but their solutions are usually not the best, which makes sense, as they are not in the same business as we are.
You are a team working together for more than 10 years, something really hard to find in the startup world. What is the secret sauce?
There is no secret sauce, just different values I guess. In our view we really love what we are doing for a living and we love doing it with friends :) So, instead of creating a company as a product (meaning start a company just to get acquired later) and squeeze every drop of your people to make that work, we prefer having a long term view and building meaningful relationships with people along the way. For many people this might probably not be the optimal way of doing business, but it's our way and we totally support it.
What do you see as the future of process automation, collaboration in the workplace and work in general? Where does Geekbot fit in this future?
I think us humans have a strong tendency to automate anything we can, so any kind of automation will likely continue full speed. The advancement of technologies such as machine learning makes the acceleration even faster. The future of work probably has more people doing creative and entrepreneurial work with less people executing simple tasks that will eventually be automated.
Geekbot aims to become a tool that will help teams of all sizes become more self-managed and transparent in the way they operate. Having said that, we don't want to be a tool that will replace managers, but rather help democratise leadership in a team and simplify the way it runs.
If you were starting a collaboration software today, amidst this remote work wave, would you bootstrap it or raise external funding this time? 
I think the answer depends on many factors. To navigate the dilemma, I would ask: Do we have enough money to create the product? Can we grow at a good pace? Is the value that we get from investors more than the value we give away? Do we buy enough time or other resources to pass through major risks? Is the team ready to grow rapidly? What is the size of the opportunity and how VC resources will help us grab it?
There are many cases where raising money is the obvious path, but I've seen many companies fail because of that, so in essence it works both ways. A big part of deciding to get funding is timing, combined with the competence and willingness of a team to grow in a fast and maybe "unnatural" way.
If you want to learn more about Geekbot, check out their website or get in touch with the team on Twitter.
---
🦄  Startup Jobs
Greek startups are hiring! Here are some of the latest job opportunities:
Convert Group - eBusiness Consultant (Athens) - Apply here
Deeplab - Senior Bioinformatics Data Scientist (Athens or Heraklion) - Apply here
DeepSea Technologies - Product Owner (Athens) - Apply here
Douleutaras - Product Designer (Remote) - Apply here
Elorus - Senior Full Stack Developer (Athens) - Apply here
FlexCar - Recruiting Assistant (Athens) - Apply here
Intale - Junior Product Marketing (Athens) - Apply here
Spotawheel - Digital Marketing Specialist (Athens) - Apply here
Useberry - Full Stack Developer (Athens) - Apply here
VentureFriends - Investment Associate (Athens) - Apply here
Workable - Software Engineer, Data Science (Remote) - Apply here
---
🗞️ News
Netdata, a distributed, real-time, open-source health & performance monitoring solution for systems and applications, raised a $14.2M funding round led by Bessemer Venture Partners, a fund that has invested in Shopify, Pinterest, LinkedIn and more.
Bryq, an HR tech startup that aims to remove any unconscious bias from the recruiting process, raised a €1.2M seed round from Big Pi Ventures.
Biomimetic, a FORTH spin-off based out of Crete, raised a €900K seed round from Big Pi Ventures. The team produces high-throughput, cost efficient, anti-reflective surfaces with use in many areas e.g. consumer electronics, solar panels, photonic devices.
Roadcube, a loyalty platform with IoT devices, raised a funding round of $1.5M from New Eleven Capital and angel investors.
VentureFriends invested in Influ2, an adtech startup that empowers B2B marketers to only show ads to chosen decision makers on an individualized basis. The company raised a seed funding of $3.4M.
LearnWorlds launched on ProductHunt its new Online School Site Builder, a no-code meets online school creation platform.
Demokritos is in the European Enterprise Promotion Awards (EEPA) 2020 shortlist, for creating a national entrepreneurial ecosystem with infrastructure in exponential technologies, and formalising collaboration between researchers, investors & businesses to increase the role of research in startup creation.
Spitogatos acquired a significant percentage in a Slovenian proptech company, Nepremicnine.net. Ready the story here.
Uber considers buying Beat and MyTaxi group. Daimler valued the group around $1.44B a quarter ago, so we are talking about a very big acquisition in case it takes place. For more details, check here.
Call for expression of interest is now open for a Business Angel's co-investment fund in Greece. EIF employs JEREMIE legacy resources to fund an additional instrument that will co-finance early stage ventures with angel investors.
---
💭 Reading or listening
Which are the 6 Greek startups that raised over $10M each and $82.2M in total from foreign and local VC funds post COVID outbreak? Omilia, TileDB, Netdata, Spotawheel, Navenio and Plum. Check the article here.
A company whose growth skyrocketed this year is Epignosis, a learning technology vendor, with projection for $25M revenues for 2020 up from $15M in 2019. With more than $57M raised and 7.5K customers, it is definitely a team to watch for much bigger news in the years to come. Read the post here.
An inspiring article by Alex West, a half English and half Greek indie hacker, sharing his roller coaster journey building a successful, profitable product and achieving financial independence, as well as lessons learnt.
Diomidis Spinellis, Professor of software engineering in Athens University of Economics & Business, talks about open source software, its benefits and adoption by government services.
Andreas Constantinou, CEO & founder of SlashData, launched the v2 of his "Digital Business Models" MOOC on Coursera.
Zaharenia Atzitzikaki, VP Design at Workable, wrote yet another interesting post on people management, this time on managing people remotely. She's also hosting a webinar in greek on remote management.
Don't let your trust to your team waver just because you don't see them typing away in their workstations every day.
Second part of the podcast with Manolis Kellis, head of the MIT Computational Biology Group, and Lex Fridman, AI researcher at MIT, on the origin of life, humans, ideas, suffering & happiness.
---
I'd love to get your thoughts and feedback on Twitter or Facebook.
Stay safe and sane,
Greek Startup Pirate 👋