Discover more from Startup Pirate by Alex Alexakis
Join 5,000+ readers to explore what matters in tech and startups. Made in Greece.
Over 5,000 subscribers
Hunting Greek Unicorns #12
Developing AI products for vulnerable people in ageing societies, Spotawheel & BIOPIX-T funding rounds, jobs, news and more
I hope this email finds you well. Welcome to Hunting Greek Unicorns #12. I'm a startup guy based out of Greece, and every two weeks I will share news, jobs and more from the Greek startup ecosystem, and not only.
If you find this newsletter interesting, consider sharing with your friends or subscribing if you haven't already.
---
🎙️Developing AI products for vulnerable people in ageing societies: A fireside chat with
Afroditi Konidari
This week, I'm pleased to chat with Afroditi Konidari, CEO & co-founder of Tendertec, a healthcare tech startup founded in 2017 that is addressing one of the big problems of our generation, the care of vulnerable people in ageing societies. The team, split between Greece and the UK, launched its first product called CareBox, a safety and remote monitoring platform powered by AI and designed to act as an assistant to caregivers, which they are currently enhancing with new features for the post COVID-19 era. We discussed about:
what led her and her co-founder to Tendertec.

building a product for the senior care technology sector in the COVID-19 era.

the future of safety and care technologies and how far they can go without human intervention.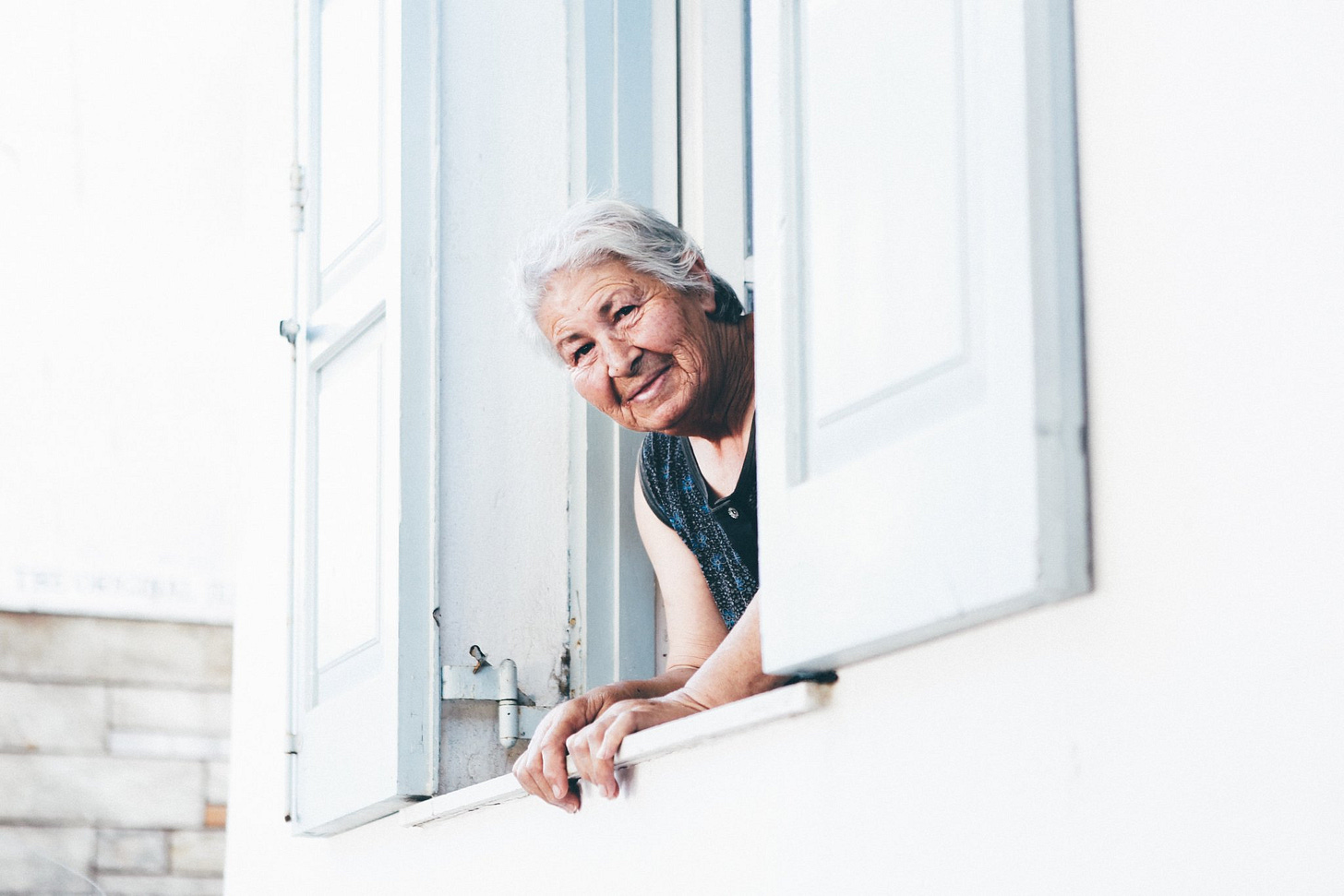 What is your story before Tendertec?
Tendertec was founded by Rui Zhang and myself. By that time, I had been living in the UK for almost a decade and was working as an architect and researcher of smart buildings at Cardiff University. Rui had been working in telehealthcare & AI for more than 8 years developing awarded solutions with the NHS and O2 among others to improve the efficiency of the social and health care delivery in the country. It was a great time to be in the UK as research and industry were geared towards developing solutions for pressing societal issues including reducing the country's carbon footprint and meeting the needs of the vulnerable. In this respect, before starting Tendertec, we had the opportunity to work on different aspects of the same challenge we are addressing today - the care of vulnerable people in ageing societies.
How did you come up with the idea about Tendertec?
While living in the UK, we both had to face the reality of living away from home and what that would mean for the care of our ageing parents. Over time, we found we are not alone in this. Millions of our generation are setting up lives where work is - a village, a city, a country or a continent away. Usually, an elderly member of the family experiences a traumatic incident such as fall or receives a diagnosis and all of a sudden care responsibilities become an urgent issue families have to sort out both promptly and for an unspecified time into the future. Due to national budget cuts, this is something now affecting even EU Member states with fully developed social care systems where care responsibilities were traditionally taken up by the state. Care responsibilities are returning back to families for the foreseeable future. 
Whether one lives near or far from their ageing parent(s) or have siblings to share the responsibility with, the reality is that the role of a carer is incompatible with today's work requirements and lifestyle expectations for working adults. To make matters worse, mainstream care technology is ineffective - pull strings in toilets and wearable alarm buttons are reactive solutions not helpful among the elderly who are not used to carrying or wearing mobile devices at all times inside the home or are forgetful. Technology has yet to make significant inroads towards connecting different generations (ageing parents and adult children) and circles of care (nurses, doctors, carers) in a meaningful and seamless way that enables the delivery of personalised and preventative care to vulnerable people.
Tendertec's vision is to transform the paradigm of how care for the vulnerable and elderly is delivered in any setting - a house, a care home at the city or in a village. Tendertec is advocating for Care 4.0 - an ecosystem of tech-enabled, personalised and sustainable health and care services supporting vulnerable people and their circles of care around them so as to not place the burden onto one single actor and ensure quality of care and life for all. 
What is your unique value proposition in the senior care technology sector?
Our AI-powered safety and remote monitoring platform, CareBox, has been designed to act as an assistant to caregivers enabling them to deliver person-centred care and safeguard vulnerable people and frontline workers in health and social care. Through our bespoke discreet sensors, it is able to perform activities remotely including fall detection and reconstruction, as well as monitoring of daily and night activities, whilst preserving user privacy and protecting data security. CareBox is setting agnostic and can be used in private homes, rehabilitation centres, small and large care and nursing homes, clinics and hospitals. In addition, it can serve any active or declining end user regardless of their ability and health condition. By mounting one sensor per room, caregivers can have access to early warnings about changes in temperature and behaviour to assess issues at early stage faster, personalise care plans and take preventative action.
Unlike other solutions, mainly wearable and furniture fitted passive sensors, CareBox is fit and forget and does not require any user engagement or changes in the existing infrastructure. Most importantly, it generates verifiable data and personalised health & behavioural analytics enabling carers to stay responsive and engaged with care recipients in a meaningful way, add context to incidents, monitor symptoms and risk factors so as to prevent, delay or reduce the need for more intensive care.
I noticed on your website that you are currently adjusting your offering for the post COVID-19 era. I'd love to know more about this.
In the face of the COVID-19 outbreak and building on our unique datasets, we decided to prioritise features originally planned for later, which will enable CareBox to perform 24/7 temperature monitoring as part of its value proposition. With this feature we aim to alert when a resident, caregiver or visitor presents abnormal temperature and refer them for testing, self-quarantine and treatment sooner, so as to prevent cross infection and improve health outcomes for patients. This is essential to care homes where tens of thousands of deaths were recorded globally. In addition, it provides an important service to seniors who live alone and cannot be constantly locked in for weeks or months, as this affects their mental and physical wellbeing. Furthermore, we are working on enabling our hub to connect to third party IoT and medical devices to support virtual wards at home, for patients with lighter symptoms which can be treated outside the hospital. We hope this will ease off the burden at hospitals, whilst providing patients with reassurance that they can stay connected to their care team and enjoy quality healthcare services at home.
What does the future hold for safety and care technologies? How far can they go without human intervention and where does Tendertec fit in this future?
The future belongs to safety and care solutions enabling the delivery of personalised care. Some have described this as "the cognitive home"; an empathetic home with human qualities comprising intelligent, non-intrusive, secure connections with family, friends, medical professionals and carers, all without us having to log on to or carry round a device. Others use the term Care 4.0, which refers to a more person-centered application of Industry 4.0 capabilities in order to deliver personalised care to better-connected people and environments, ultimately creating a more flexible and sustainable set of integrated health and social care services. Within this tech-enabled care revolution led by AI, I find it very unlikely that meaningful human connections will be replaced by human to machine interactions, even if today's sensing systems will transform to tomorrow's human-like robots. Human touch is impossible to recreate artificially considering what we know today. 
At Tendertec, we are advocating for the use of AI in Care 4.0 as a means to enable carers to do more with the same resources - not to replace carers. Being a carer for one person is one of the toughest jobs, both physically and mentally. Being a professional carer for multiple people is even harder, yet it remains a highly undervalued and underpaid role. AI solutions designed in a user-centred manner can assist the care process and ensure that human interaction steps away from the mundane, repetitive tasks and the one size fit for all model of care to target those relational elements of care where a personal touch has the greatest impact. In this manner, the sense of being cared for is maintained or even enhanced. 
Who else is behind Tendertec?
We are truly blessed with an amazing and talented team, fully remote and gender - balanced. Our team members bring a unique mix of credentials and skills enabling Tendertec to solve our customers' pain in a novel manner whilst providing an excellent user experience. Our team is spread across Europe and the UK. In Greece alone, we have more female than male members spread across Attica, Phthiotis and Macedonia. Tendertec has been awarded an R&D grant from the Welsh Government and received investment from Metavallon VC last year. We are really fortunate to enjoy the support of two actors, who understand how arduous and painstaking the development of hardware is and are committed to a long and exciting journey with us. We have also been awarded the 2019 "HVLAB Disruptive Product" prize by GE Healthcare & EIT Health and are a Vodafone 5G Dig Top 20 start-up.
If you want to learn more about Tendertec, check out their website or get in touch with the team on Twitter or LinkedIn.
---
🦄  Startup Jobs
Greek startups are hiring! Here are some of the latest job opportunities:
Arrikto - Frontend Engineer (Athens) - Apply here
Blueground - Software Product Manager (Athens) - Apply here
Digital Commerce Intelligence - Data Scientist (Remote) - Apply here
Epignosis - Senior Android Engineer (Athens) - Apply here
Hack The Box - Product Analyst (Athens) - Apply here
LangAware - Senior Machine Learning Engineer (Remote) - Apply here
norbloc - Senior Implementation Manager (Athens) - Apply here
Novoville - DevOps / Backend Engineer (Athens) - Apply here
OilX - Senior Data Scientist (Athens) - Apply here
Prosperty - Full Stack Web Developer (Athens) - Apply here
Skroutz - Sales Account Manager (Athens) - Apply here
Space Talos - Electronics / Firmware Engineer (Remote) - Apply here
Vimachem - Senior Full Stack .NET Developer (Athens) - Apply here
---
🗞️ News
Spotawheel, a platform for buying used cars in Greece and Poland, raises a €10M funding round led by VentureFriends with participation from VelocityPartners, FJ Labs and unnamed strategic investors.
BIOPIX-T, a biotech startup founded in 2019 and innovating in the field of molecular diagnostics, raised a seed funding round from Metavallon and angel investors. The company is headquartered in Heraklion, Crete and is an IMBB FORTH spin-off.
Last week I tweeted about a trend I'm seeing lately with more and more US/EU startups opening engineering offices in Greece. Panther Labs is one of them and they recently raised a $15M Series A round.
Netdata was named a Rising Star on the Forbes 2020 #Cloud100 list alongside companies such as Roam Research, Substack and others.
EnzyQuest and BIOPIX-T are part of a consortium that was awarded an EU funding of €2.4M to release a portable device to carry out a combined test for SARS-CoV-2 and Influenza A at the point-of-care (POC).
A Greek participation with an interesting product in the latest Enterpreneurs First cohort in London. Thymia is a platform using video games based on neuropsychology to make mental health assessments faster and more accurately.
Fready, a chrome extension to help you stay focused while reading through a scientifically designed word pacer, launched by two Greek university students in the Netherlands, got the #3 Product of the day spot on ProductHunt.
The winners of the first Idea Platform of CapsuleT, an accelerator for the tourism industry, were announced. Here are the teams: mintQR (digital menu with QR codes and NFC), Trip Tailor (tailor made vacation trips), Tourmie (concierge app to discover and book travel services).
Call for submissions for the 12th cycle of the OK!Thess acceleration program are now open. The program is entirely online and the deadline for submitting proposals is on September 27. Another accelerator program, FinQuest by Alpha Bank is also accepting applications until September 25. If you are looking to join an accelerator remotely, don't forget the prestigious Y Combinator with its Winter 2021 batch with applications until September 23.
---
💭 Reading or listening
An interview with John Tsioris and Ioanna Angelidaki, co-founders of InstaShop, around the inspiration behind the product, the exponential growth during the lockdown, the acquisition and the day after, as well as growing the engineering hub in Thessaloniki.
About 1.5 years ago ANSYS, a NASDAQ company, acquired Greek deep tech startup Helic. Now, the company is planning to grow its R&D team in Athens, from 50 to 200 in the next couple years, and potentially in other cities as well. Read the story here.
How can we attract more digital migrants to move to Greece for work? Aristos Doxiadis, Partner at Big Pi Ventures, and Andreas Constantinou, CEO & founder of SlashData, share some interesting ideas on the topic.
George Hadjigeorgiou, co-founder & CEO of Skroutz, on the concept of kaizen and continuous improvement of your business and product through small incremental changes. Read post here.
An interview with Nikos Drandakis, founder and ex-CEO of Beat, reflecting on his journey from founding Taxibeat amidst an economic crisis to the acquisition by Daimler and finally his departure from the company.
Antonis Markopoulos, co-founder & CEO of Prosperty - a proptech startup that aims to improve the property renting and buying process, gives more insights about their service, growth, and expansion plans.
Some thoughts on founder market fit by Markos Tsirekas, co-founder & CEO of Timewith - a platform to connect with therapists in the UK.
Transition from Greek university to the world of startups (Part 4) with emphasis on choosing the right company and hustling to get a role there by Odysseas Lamtzidis, Developer Advocate at Netdata. Read the post here.
A 12-week MOOC "Introduction to Digital Currencies" of University of Nicosia, taught by Antonis Antonopoulos, Antonis Polemitis and George Giaglis. First two weeks are out with a A Brief History of Money and The Byzantine Generals' Problem.
David Sacks, VC at Craft Ventures and founding COO of PayPal, wrote a really inspiring post on startup movements.
The best founders talk eloquently about their mission and the change they want to make in the world. They speak about something larger than dollars and cents. They articulate a vision of the future that attracts adherents. They create a movement.
---
I'd love to get your thoughts and feedback on Twitter or Facebook.
Stay safe and sane,
Greek Startup Pirate 👋